This Sunday, tune in to Channel 7's popular current affairs program 'Sunday Night' to see a story on a truly unique annual festival held in Tultepec Mexico.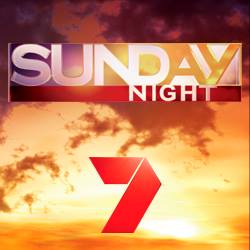 Reporter Denham Hitchcock takes the viewers on a pyro-technicoloured journey through the cobblestone streets of Tultepec, which for one night of the year, are filled with revelers chanting "Fuego! Fuego! Fuego!" – "Fire! Fire! Fire!" and then on cue ignite the entire town square with the quema de toros – the Burning of the Bulls. An event like no other in the world and will certainly be high on the bucket list for any pyrotechnician after they see this story.
Andrew Howard, of Howard & Sons Pyrotechnics joined Denham to visit Tultepec and witnessed this fiery festival first hand. Andrew gives his perspective of the local pyrotechnics industry as well as the 'only in Mexico' fireworks traditions.
The colourful festivities, people and powerful pictures of the story will blow your mind.
'Sunday Night' is on the Seven Network Ch7 at 8pm.