The Best Events
Need the Best Expertise
Rusty Johnson
Victoria & Tasmania Manager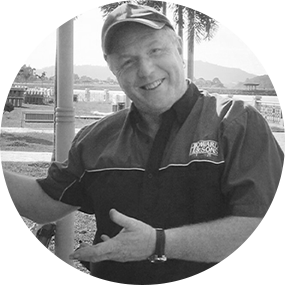 Rusty is a Master Pyrotechnician adopted into the Howard & Sons family for the past 14 years where he produces fireworks displays in Australia and around the globe. His local knowledge and vast display presentation experience in major events in Victoria, in particular the City of Melbourne and Tasmania, is unparalleled.
Rusty is a pyromusical designer and programmer using state-of-the-art digital pyrotechnic software to make his vivid pyrotechnic imagination become reality. He is a founding member of the PIAA Victoria(Pyrotechnics Industry Australia Association) committee, liaising with industry leaders and government authorities to continually improve pyrotechnic safety systems and work practices for work sites and the greater pyrotechnic community.
Rusty leads a brilliant local team of pyrotechnicians. They work in complete synergy with event management and the production team to ensure every phase of a project results in an effective and mind-blowing pyrotechnic performance from the ground up.
In his 'spare' time, Rusty enjoys spending time with his wife Jennii and their family or getting away from it fishing on his boat named 'Secret Men's Business'. He also enjoys those fine foods and wines the Peninsula has to offer, and Italian red motorbikes.