The Best Events
Need the Best Expertise
Andrew Howard
Director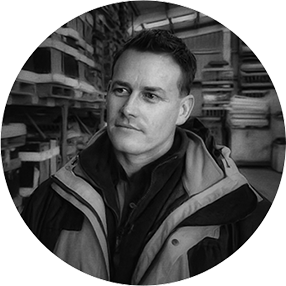 Andrew Howard is a fourth generation pyrotechnician who grew up in Australia with fireworks in his blood.
Following in the steps of his great grandfather, grandfather and father, Andrew Howard began his pyrotechnic career at the tender age of 7, learning all aspects of pyrotechnics from his expert family. When the majority of his young friends were playing sports, Andrew was lighting up the night sky with brilliant rays of pyrotechnic colour in front of the most demanding audience of all – his family!
Today, Andrew and his brother Christian are Howard & Sons Pyrotechnics directors. Together, they have taken the art of pyrotechnics to the next level and beyond, combining cutting-edge technology with pyrotechnic manufacturing and firework design.
Andrew has pioneered the conceptualisation, development and production of 'close proximity' pyrotechnics, debris-less pyrotechnics and unique pyromusical displays implementing hi-tech computer firing systems and quality design software. His knowledge of pyrotechnic products and event production logistics is second to none, and he is more than adept at leading an entire production team through large-scale pyrotechnics displays from concept to completion.
When Andrew isn't painting the sky with pyrotechnic paint, he enjoys spending time with his wife Kellie and their children Henry & Ella. Andrew is a self-diagnosed sports fanatic and will even wait to find out who wins when two flies crawl up a wall; he draws the line at curling. Watching Ella perform ballet and Henry play on the soccer & rugby fields fills him with pride. He also enjoys Kellie's extraordinary culinary skills, fine Australian white and red 'grape juice', spending time with close friends, family and travelling.